As usually during Microsoft Ignite Conference on a blue stands there was a list of all Most Valuable Professionals and on a black stands all Microsoft Regional Directors.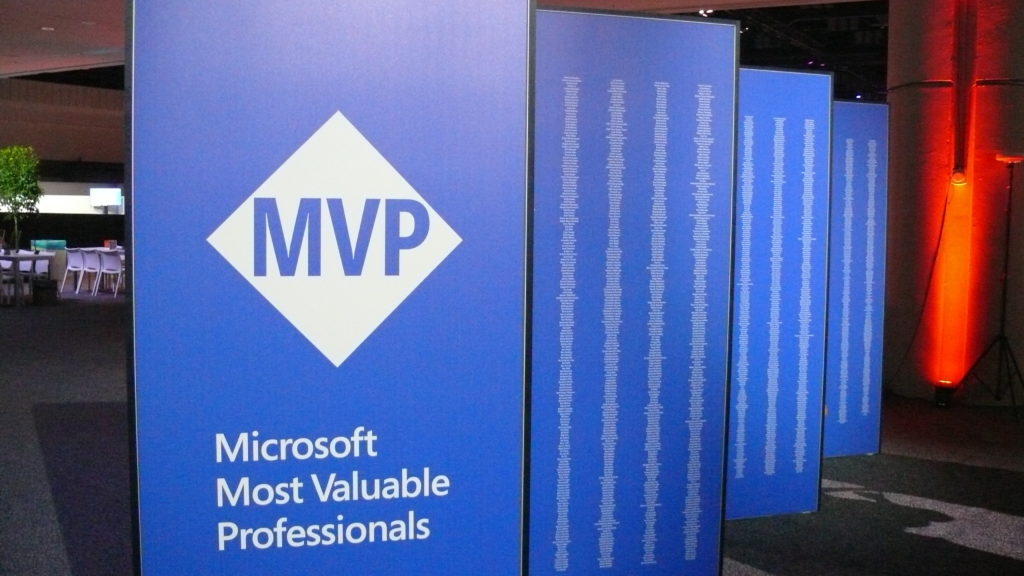 Microsoft Most Valuable Professionals, or MVPs, are technology experts who passionately share their knowledge with the community.
Microsoft Regional Directors are more focused on business than MVPs, they are independent technology enthusiasts who engage in dealing with and evangelizing one or more of Microsoft technologies in a region.
If you have a question, advice problem to solve you can always count on the help of Microsoft Most Valuable Professionals or Microsoft Regional Directors.
So there is a complete list of Most Valuable Professional during Microsoft Ignite 2019 and if you are MVP or RD you can always find yourself on the list.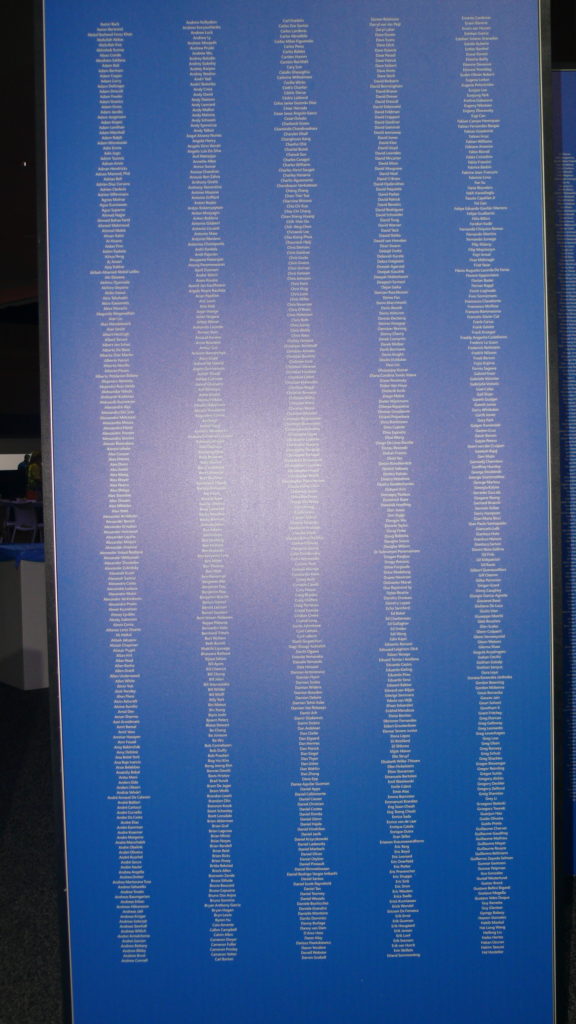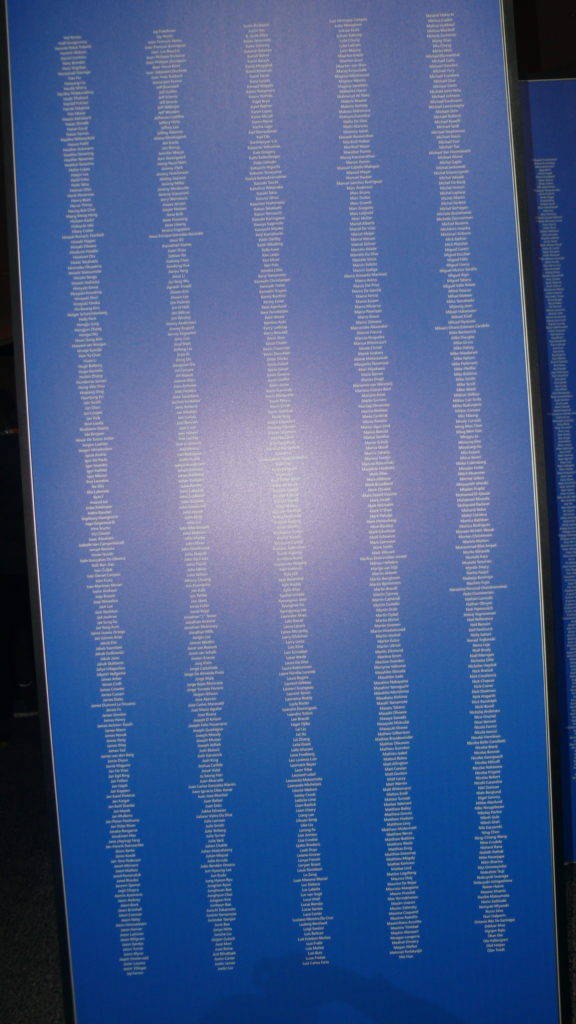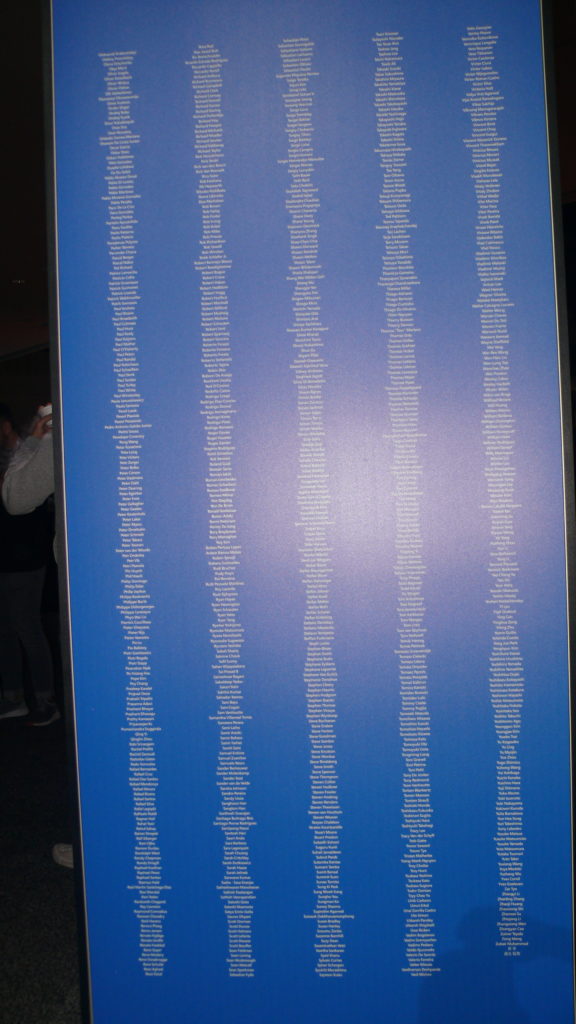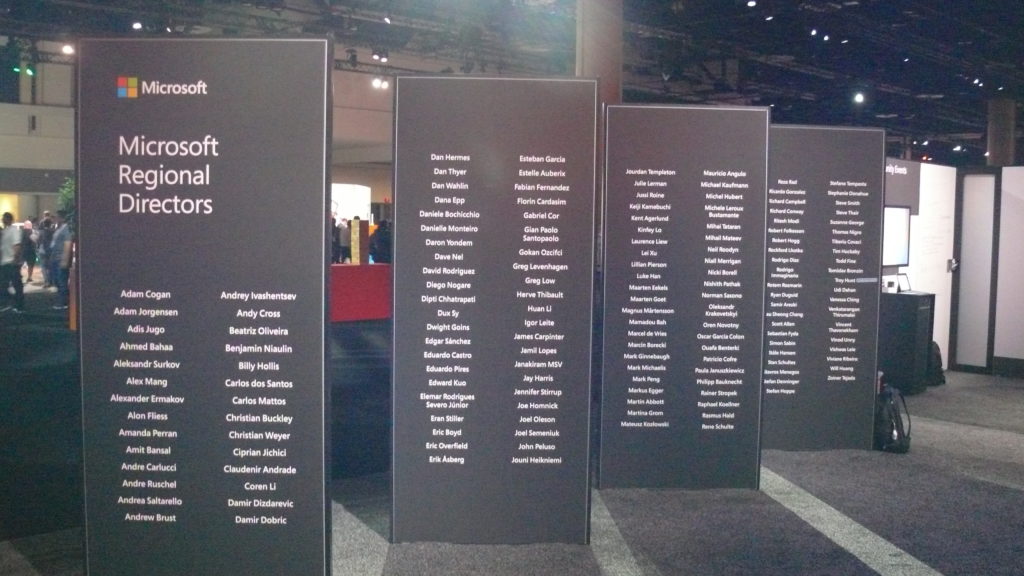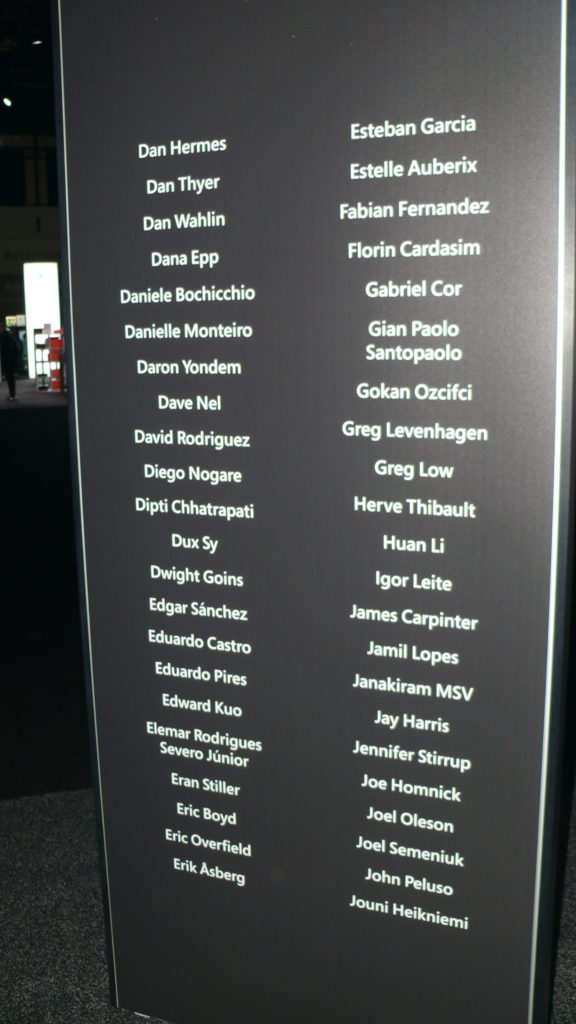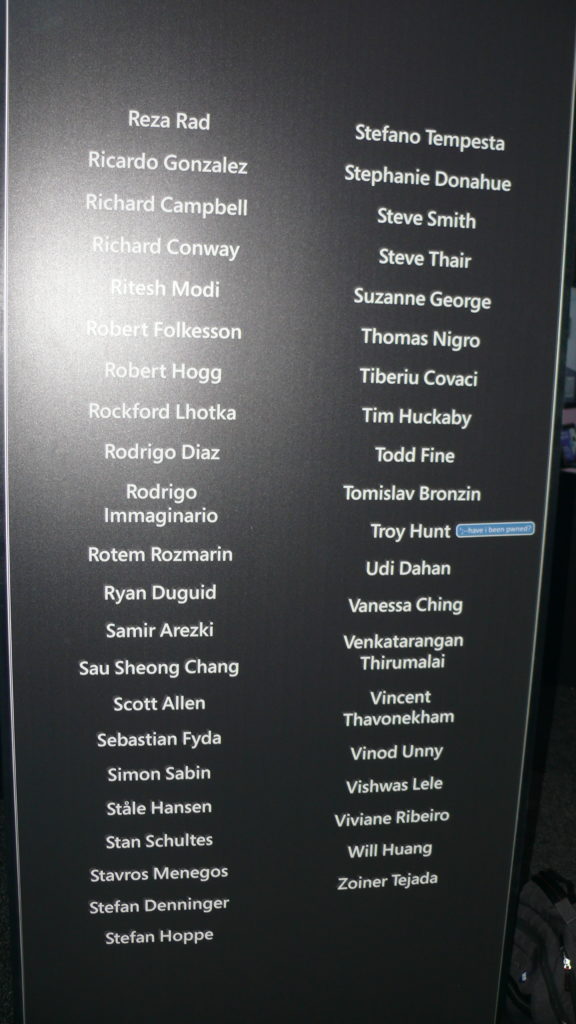 A few more pics from List Of Glory: